Sweet Orange (Citrus sinensis)
I love the smell of oranges, it reminds me of summer, of freshness, of sunshine, of newness, of beginnings. I love the taste of them too, so it's hardly surprising that summer is my favourite season of the year, regardless that the summers in Ireland are mainly a wash out – I still always hope for sunshine. They remind of my favourite places around the world primarily Florida and Spain – I could write a whole blog about them both, they are my happy places. 🌞
---
Orange essential oil comes from the rind of sweet oranges. The extraction process involves using pressure to squeeze the oils from the rind and often the leaves and flowers of the orange plant – a method referred to as cold pressing. Orange essential oil is a fantastic versatile oil that can aid relaxation and promote mood enhancement as well as many other benefits which I will discuss here.
---
Cosmetic Benefits
Cosmetically, Orange essential oil can be used to treat and actually be a curative for acne and dermatitis. It is widely used in anti-aging and anti-wrinkle products in addition to body lotions, soaps and perfumery for its youth maintaining and fragrant attributes. Personally, I love the deep clean sensation of adding orange oil to my skincare products, The scent is soft and uplifting, lasting throughout the day. I use as many chemical free, natural products on my person and at home. Whilst essential oils can be relatively cheap, other natural products are more expensive and not as readily available to everyone. However, the beauty of Aromatherapy is that the oils can be used within the home, in our food and beverages and for cleaning and hygiene thus avoiding those extra harmful chemicals around your family.
---
---
Physical Health
The physical health benefits of this essential oil are aplenty; a go to for many concerns with numerous evidence based qualities – anti-inflammatory and anti-depressant (Organic Facts) being front runners. Similarly, it's used as an antispasmodic, antiseptic and antibacterial treatment and as a sleep aid, due to its natural sedative like properties.
---
Cramping (Spasmodic)
Anyone who experiences leg cramps, especially post-exercise, or those terrifying, breath-catching ones that throw you out of your sleep with a painful howl in the middle of the night, will know how agonising they can be! Having a prepared aromatherapy blend handy with orange essential oil included can be an absolute life saver – massaging with this oil will literally kill the cramp and diminish that sensation of the cramp still lurking around just waiting to attack as soon as you fall back into dreamland – you know that feeling where you are afraid to move just in case?!? Trust me, this works! 👍 In similar vein, it can help with any cramping; tummy cramps, muscle cramps, coughing attacks and much more.
---
Menstruation and Menopause
According to Organicfacts.Net, because Orange essential oil encourages secretions from the body's glands including the exocrine and endocrine, it can regulate hormones and lactation, benefiting the individual during menstruation, postnatal and menopausal periods. Alongside its cramp reducing attributes joined with mood lifting and relaxing qualities, this oil really is the holistic remedy for women to turn to during hormonal times.
---
Infection Control
Adding orange essential oil to your First Aid routine for cleaning cuts and grazes, will ensure that the area remains sepsis and infection free because of it's amazing antiseptic and antibacterial benefits. As a mother I felt more contented knowing that I could add this oil to my First Aid routine to prevent infection from the many cuts and grazes that I cleaned up for both my children following numerous falls.
In a time where there is increasing immunity to lifesaving antibiotics, when viruses can bring the world to it's knees, causing unimaginable loss and grief, turning to nature for its many cures, just like our ancestors did, becomes more and more logical. I'm not advocating the forgoing of traditional, western medicine by any means; I'm in awe of Doctors and Nurses worldwide for their incredible, superhero courage, skill, stamina and persistence in the face of Covid19, what I am suggesting is that incorporating scientifically proven, natural remedies into our daily routines alongside traditional medicine can be hugely beneficial to our emotional wellbeing and physical resiliencies to factors outside of our control.
---
"Orange essential oil can be effective at stopping the growth of some types of bacteria and fungi"

Healthline
---
For example, did you know that orange essential oil is an antistaphylococcal; basically destroying or inhibiting staphylococci infections? This wonderous oil can help prevent that awful skin eating bacteria that will angrily and viciously destroy the healthiest of skin surrounding an already agonising wound (PubMed, nih.gov).
---
Mental and Emotional Wellbeing
Pre Covid, there were almost 3m people linked with mental health services in the U.K.. This indicates, as with many other illnesses, that the actual figure could be at least 1.5 times that amount due to the number of people who haven't presented for diagnosis or treatment for a variety of reasons including perceived shame and judgement, fear, assumed gender behaviours and language barriers, to name but a few. A further factor contributing to the lack of true statistical reporting of poor mental health is that G.P. treatment for mental health support is not recorded as falling within the 'contact with mental health services' category. We have also yet to see the statistics for Mental Health 2020 – 2021, Covid19 year, which I expect have risen significantly.
"Between 01 April 2019 and 31 March 2020 there were 2,878,636 people in contact with mental health services. Of these 822,062 were aged 18 or under".

Mental Health Services Monthly Statistics Final March 2020 – NHS Digital
Closer to home in the North of Ireland, statistics show that the rate of mental ill health was 25% higher than in England even before Corona virus and that at least 1 in 9 people suffer from poor mental health here. A multitude of factors contribute to this figure, though it's recorded that it does primarily relate to the 'Troubles'.
Its relevance to this blog is that the pandemic has had a devastating impact on local communities, families and individuals and with historically underfunded mental health services, the citizens of the North will likely feel the pain of Covid for generations. In lieu of adequate support services, it is essential that families and individuals are able to access other methods of support and Aromatherapy can play a part in individual healing alongside other available supports.
"Mental health is a key area to consider during this period of isolation and must be paramount to the recovery strategy when we emerge from coronavirus"

Karen Collins, Aware NI
Orange essential oil has been shown to alleviate feelings of anger, depression and anxiety (Progress in Neuro-Psychopharmacology & Biological Psychiatry journal) as well as being a quick and effective inflammatory and pain aid. Personally, living with fibromyalgia; a debilitating syndrome linked with nerve and bone pain, inflammation and associated depression and anxiety, #Covid19 year has been brutally taxing both physically and emotionally, requiring every ounce of my resilience and stamina to maintain positivity and hope – millions around the world feel the same. This oil is perfect for me to wind down each evening and get up each morning to face, endure and thrive through the isolation routine associated with continuous lockdowns.
Research continues to demonstrate the many benefits of Orange essential oil in treating depression and anxiety; from it's uplifting properties promoting happy feelings to encouraging an increased positive outlook. Additionally, it can reduce a racing pulse and salivary cortisol production; the body's response to anxiety. Win! Win! Further research is required in this area however.
*On that note, depression and anxiety are two very complex mental health illnesses which require formal diagnosis and individualised treatments – there is no one size fits all approach to managing the symptoms of either. It's essential for patients to engage with and work alongside their G.P.'s when addressing areas of mental health. I do not advocate stopping prescribed medication in favour of using essential oils, but I do recommend using them in conjunction with prescribed medication to boost and improve feelings of wellness.
---
Other Benefits
The benefits of Vitamin C are numerous; from our skin to our bones, our blood cells to our digestive systems and even our moods. We derive vitamin c from a variety of foods including oranges, so it's logical to make a correlation between some benefits of vitamin c and orange essential oil given the variety of methods that it can be incorporated into our bodies; from adding to food and beverages, topical application and inhalation via candles, reed diffusers, atomisers and room sprays.
---
Usage
Orange oil blends beautifully with a loads of essential oils including other citrus oils, ginger, frankincense, sandalwood and vetiver but really it is down to individual choice, dependent on the aroma that the individual prefers and what they hope to gain from it.
For morning routines I blend orange with other citrus oils to promote a positive atmosphere and help me function. I particularly love the blend of sweet orange, grapefruit and ylang ylang as it helps focus and motivate me (alongside a frothy caramel latte 😁). At bedtime I find a blend of elemi, frankincense, lavender and orange especially relaxing and when anxiety threatens to engulf me, blending orange with cypress, geranium and bergamot helps ground me and enables me to breathe deeper. I use these in my atomiser and via a roller ball bottle which I use topically on my pulse points, behind my ears and across my heart area.
---
To recap…
Orange essential oil can be used in a variety of ways, independently or mixed into a blend with other essential oils.
Topically, mixed with a carrier oil and massaged onto areas of the body where you are experiencing cramping.
Add to your facial wash, cleanser, moisturiser and body lotions for deeply cleansed, refreshed and bright soft skin – you'll love the scent also; 1-2 drops maximum.
Mix with distilled water and add to home and car atomisers to induce energy and feelings of positivity.
Add to reed diffusers for a continuous uplifting scent around the home
Mix 2-3 drops with your favourite blend into a carrier oil add to a roller ball both and apply topically on your pulse points, behind ears and around your heart area to help ground, focus and motivate.
Blend with your favourite wax and make luxuriously scented candles to use whenever you like.
---
---
Here's some of my favourite blends that you can try for yourself…
---
"Sisu" – indicating a strength that females have to keep going in the face of adversity – from the 'Femme Range' at Sweet Ellie Aromas 🌱
3 drops of Ginger to help with digestive issues associated with menstrual cramping and 'off' tummy
4 drops of Jasmine to support self confidence and improve hormonal mood
5 drops of Clary Sage to help with menstruation cramps and improve hormonal mood swings
3 drops of Orange to help regulate hormones and encourage a more positive mindset
Blend with 50mls of coconut carrier oil and massage onto abdomen throughout until the symptoms recede
And…(without the carrier oil)
Mixed with 100mls of distilled water in a spray bottle, spraying regularly throughout the home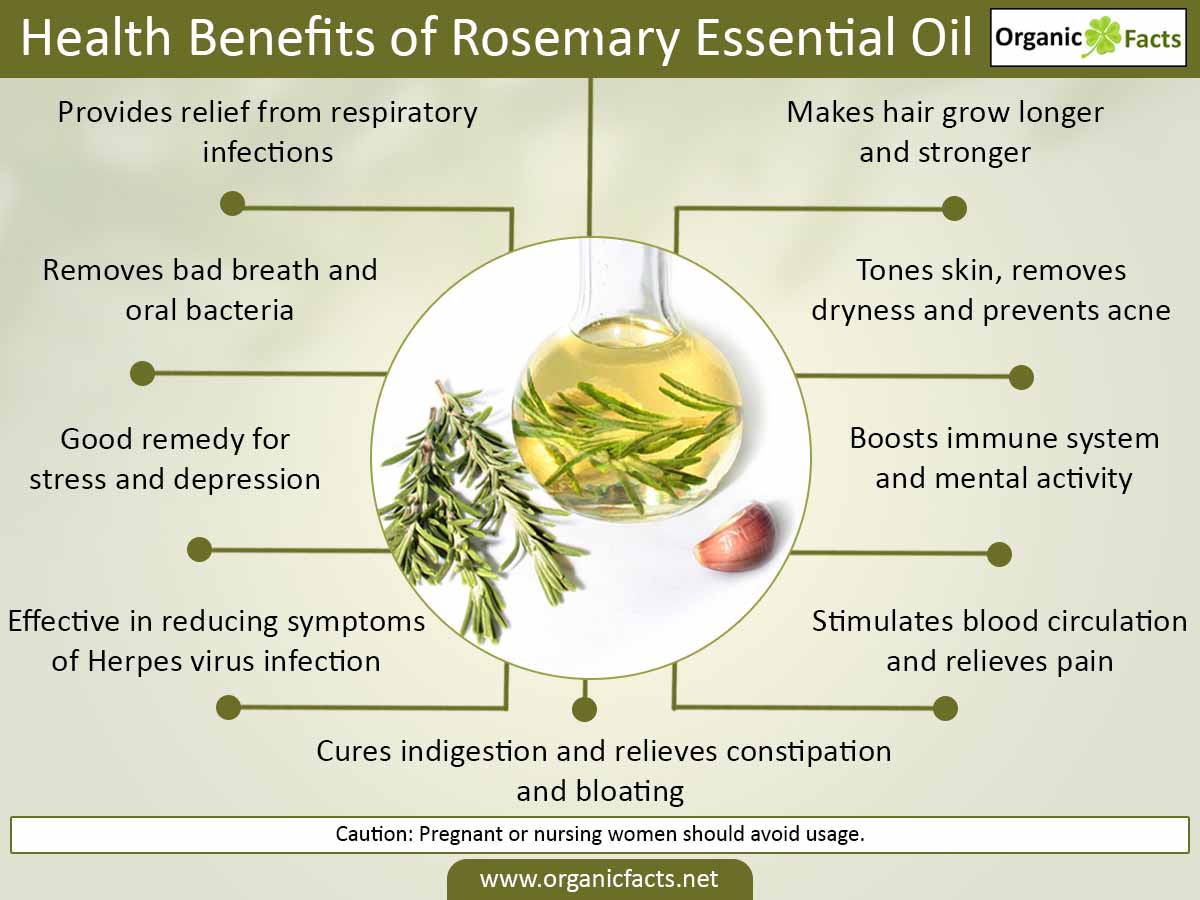 ---
"Hearts–Ease" – Denoting 'Peace of Mind' from the Uplift Range, at 'Sweet Ellie Aromas'🌱
3 drops of Cypress oil to relieve anxiety
2 drops of Rosemary oil to improve mood and reduce feelings of stress and depression
3 drops of Orange oil to uplift and motivate
2 drops of Basil oil as a pain reliever and mood enhancer
100mls of distilled water
Add to atomiser throughout the day to uplift and promote a focussed and productive mindset
And…
Add to 100ml bottle of fragrance free moisturiser / body lotion and moisturise into skin for smooth, healthy skin and to enhance mood, reduce pain and smell delightful all day and night
---
Contraindications – Caution
Orange Essential oil is phototoxic meaning that it can cause sensitivity to the sun. Therefore, it's advisable that you keep the area treated with the oil out of the sun for a few days after.
Whilst it can be added to food and beverages for flavouring, it's best to avoid adding in large doses as it can result in vomiting, nausea and potentially loss of appetite.
As with all essential oils, it's important to store them correctly and out of the way from children. Best stored in a higher cupboard, away from direct sunlight.
---
I'd love to hear about blends that you love or find beneficial for ailments in your life or feedback on this blog – it would be nice to connect! 😊
Further reading: